AMD Radeon HD 7730M is a graphics card, which is meant for performance enhancement of medium sized notebooks. This graphics card helps improving the performance of day-to-day applications, multimedia applications, and hardware like Blu-ray drive, HD, etc. It consumes low power while accelerating the performance of notebooks by supporting DirectX® 11 for better visual experience.
AMD Radeon HD 7730M graphics card uses AMD Eyefinity technology, which is good for games with non-standard aspect ratios. Using Eyefinity technology, the graphics card supports independent resolutions, refresh rates, color controls, and video overlays. The card supports six simultaneous displays for the products that are compatible with DisplayPort 1.2 Multi-stream transport.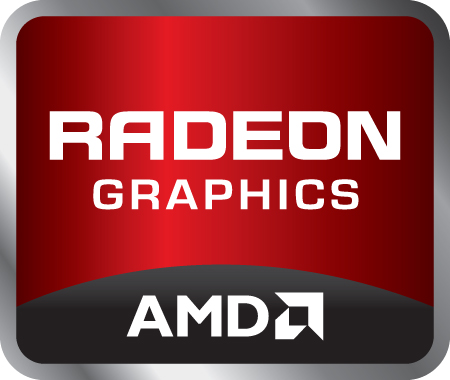 Other important feature of AMD Radeon HD 7730M is AMP App Acceleration. AMD App Acceleration is meant for improving the application's performance while adding value to the video quality. It supports OpenCL™ 1.1 support, DirectCompute 11, and UVD 2 video playback accelerator that support H.264, VC-1, MPEG-2, and Adobe® Flash®. Not only this, AMD App Acceleration supports video encoding. Its automatic and dynamic switching between graphics card is superb. It improves the battery life by automatically powers down GPU when it is not in use and vice versa.
AMD HD3D technology is another good feature of AMD Radeon HD 7730M/ This technology supports stereoscopic 3D display/glasses, stereoscopic 3D gaming, and third party Stereoscopic 3D middleware software. It also comprises of integrated HD audio controller, which supports AC-3, AAC, Dolby® TrueHD and DTS Master Audio™ formats for 7.1 channels surround sound over HDMI®.
AMD Radeon HD 7730M has up to 12x multi-sample, adaptive, morphological, and super-sample anti-aliasing modes. Moreover, it has 16x angle independent anisotropic texture filtering and 128 bit floating point HDR rendering. In addition, the features like dynamic color correction and contrast enhancement via advanced post-processing and scaling, HD & SD playback support, DXVA 1.0 & 2.0 support, Dual-link DVI with HDCP support with max resolution of 2560×1600, and DisplayPort 1.1 support with max resolution of 2560×1600 offer great display. Other display features include HDMI® 1.4a support with xvYCC wide gamut at maximum resolution of 1920×1200 and VGA support at maximum resolution of 2048×1536.
Technical Specifications
· Processing architecture: TeraScale 2, 80 stream processing units, 8 texture units, 16Z/stencil ROP units, 4 color ROP units
· Memory: DDR 3
· Bus interface: PCI Express 2.1 x 16
· DirectX® 11 Technology support: Direct X 11, shader model 5.0, DirectCompute 11, accelerated multi-threading, HDR texture compression, order-independent transparency, OpenGL 4.1 support, 128-bit floating point HDR rendering
· Support for AMD Eyefinity multi-display technology
· Support for AMD App Acceleration
· AMD HD Media Accelerator
· AMD HD3D technology support
· Cutting-edge integrated display support
· Integrated HD audio controller
· AMD PowerPlay™ power management technology
· AMD Dynamic Switchable Graphics technology for battery life optimization
· AMD Catalyst™software and HD video configuration software
If you need a gaming laptop features AMD Radeon HD 7730M video card, I recommend the Samsung Series 3 NP350V5C-T01US Gaming Laptop or you'll like other great gaming laptop under 1000.
May you like:
Gaming laptops under 500
AMD Radeon HD 7970M vs Nvidia GeForce GTX 675M Benchmarks Comparison